So you want to go somewhere this winter, but don't know?

Weather got you down?

Bakersfield not far away enough?

Well here's my five ideas for travel this January:
Indonesia (Lombok, Bali, Java, Sumatra)
OK, so the food isn't the greatest.

Get past that and you'll see a fascinating place of 250 million people (110 million in Java alone) with gorgeous landscapes where you take a train through Java, amazing volcano hikes in eastern Java, great diving in the Gili Islands, and the Hindu temples and rice paddies of Bali.

Sumatra has Bukittinggi's market, orangutangs, and is off the beaten track.

You'll get to see a different side of Muslim culture and friendly people.

It's pastoral and scenic.

Getting around is easy too with Air Asia and Tiger Airways having flights to and from islands constantly.
Lebanon, Jordan, Egypt
It will be a great time of year to go when it isn't oppressively hot.

Beirut has spectacular food and centers such as Gemmyzeh and Hamra plus a day's visit one of the best caves in the world: Jeita Grotto.

Byblos is a beautiful ancient area with great seafood and Baalbek has one of the best examples of Roman ruins.

Jordan is home to some of the best ruins in the world such as ancient Rome's Jerash and the Wonder of the World: Petra.

You can see where Lawrence of Arabia lived in Wadi Rum.

Dahab in Egypt is one of the best diving spots in the world, super cheap, and a great relaxing spot where daily trips to the top of Mt. Sinai where you can be Moses and look for the Ten Commandments yourself.

While the Great Pyramids are great, the Great Hypostyle Hall in Luxor is greater along with the best temples in the world.
Southern India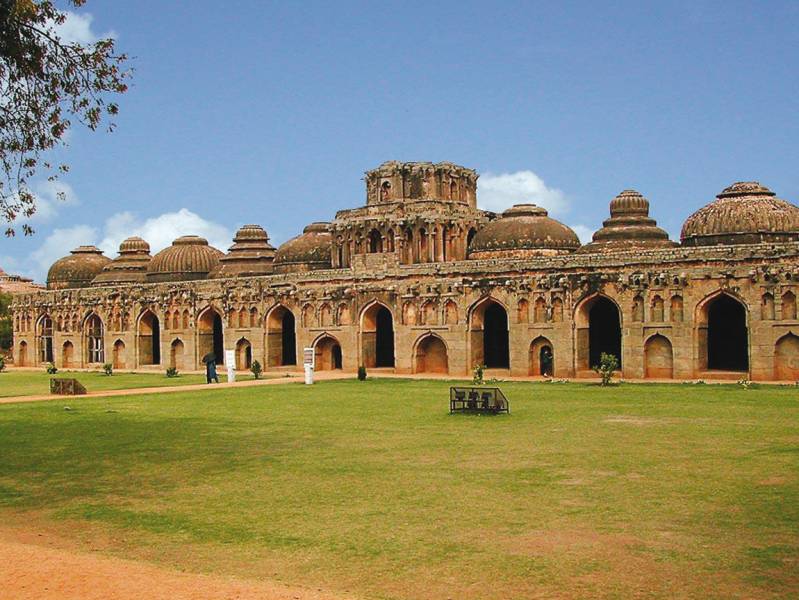 The sights, the smells, the colors, oh and the people everywhere you turn.

Yes, the food is great, amazing clothes, and you can negotiate for everything.

It's cheap and anything can happen.

It's tough and varied.

Think about it: over a billion people, over 20 languages, and a place that is simultaneously modern and exceptionally poor.

There's tourist spots such as Goa for a bit of beach time, the Bollywood area of Mumbai (where with a bit of luck you can get into a movie shoot for a day or two), ancient sculptures of Kama Sutra, the ruins of Hampi, and the Portugese settlement of Madras.

Just make sure to have a Thumbs Up and King Fisher for me.
Guatemala, Belize, Honduras
Diving is what it's all about in Belize.

The Blue Hole is one of the five most famous spots in all of the world.

Guatemala's Antigua has great colonial architecture but what ultimately is going to get you going are the volcanoes that you can hike up and then slide down (sounds dangerous AND fun)!

Lago de Atitlan is beautiful but the best part about getting off the beaten track in Guatemala is the Mayan culture.

White water raft, hike, and go through caves in Honduras.

Just travel around from town to town and live some of the village life.
Southern Africa
Go to the Sousselvei and see the most inhospitable deserts in the world via a snowboard and ATV.

See one of the most majestic places on earth in Victoria Falls while you whitewater raft, walk with elephants and lions in the open, and do any adventure activity you can imagine.

Then there's my favorite country in the world: South Africa.

The most beautiful wine region in the world is Stellenbosch.

Cape Town is full of culture and history.

The coast line is spectacular.

The Drakensberg Mountains will amaze you.

You can see all of the Big Five and every other animal at Kruger National Park, an easy step from Johannesburg and the Apartheid Museum.